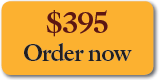 A BCA Update is an option for clients who have previously purchased a Broodmare Compatibility Analysis with LyonScore® (or the previous equivalent version of the BCA). Its availability begins with the breeding season subsequent to the one for which the the BCA with LyonScore® was purchased and continues for the life of the mare. The BCA Update provides revised stallion recommendations in light of changes in the fortunes of the mare, newly emerging sires, and further developments in the stud records of established sires.
The BCA Update contains:
Stallion recommendations rank-ordered within stud fee and regional parameters as to preference for the subject mare, with alternative sets of recommendations for surface (dirt and turf) or geographic region (North America and Europe).
LyonScore® profiles and Werk Nick Rating® reports for eligible stallions.
Broodmare sire-line reports, including sires and sire lines with "B" Werk Nick Ratings® or better with the subject mare's sire line and four-generation pedigrees of all unrestricted stakes winners from her broodmare sire line.
Background reports relating to the mare's pedigree.
Phone or email follow-up consultation with WTC staff for the current breeding season.