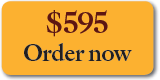 This report lists the broodmare sire lines with which the stallion and/or his sire line has accumulated 'A' and 'B' Werk Nick Ratings®. This report is especially useful as a guide for the purpose of purchasing mares to breed to the given stallion and also contains:
Four-generation pedigree of all the unrestricted stakes winners from the stallion and his immediate sire-line.
Six-generation pedigree of the stallion.
Ten-generation female family table.
Catalog-style pedigree of the stallion.