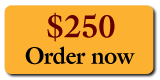 The Annual Update option is included with the purchase of a Broodmare Compatibility Analysis Plus. It is available beginning with the subsequent breeding season and continuing for the life of the mare, provided that the Update is ordered each year. The Update provides revised stallion recommendations that reflect changes in the stallion population, changes in the Werk Nick Ratings®, as well as new developments within the female family of the mare.
The Annual Update contains:
Revised stallion recommendations, presented with Pedigree Profiles, ranked in WTC Staff's order of preference.
Numerous also-eligible stallions, presented with Pedigree Profiles.
Updated listing of all the sire-lines that yield at least a "B" Werk Nick Rating® with the mare's broodmare sire-line.
Four-generation pedigrees of all the unrestricted Stakes Winners produced from the mare's immediate broodmare sire-line.
Six-generation pedigree of the mare.
Ten-generation female family table.