By Frances J. Karon
If Galileo Galilei (1564-1642) was the "father of modern astronomy," the "father of modern physics," and the "father of modern science," his equine namesake Galileo (1998-2021) would have to be the all-encompassing "father of modern horseracing."
But some people just called him the GOAT.
There were 16 known horses registered as Galileo born in the 20th Century, but, whether you're talking human or horse, there really was only one Galileo of each kind. Galileo the man invented a telescope that let us see the moon; Galileo the horse gave us the moon.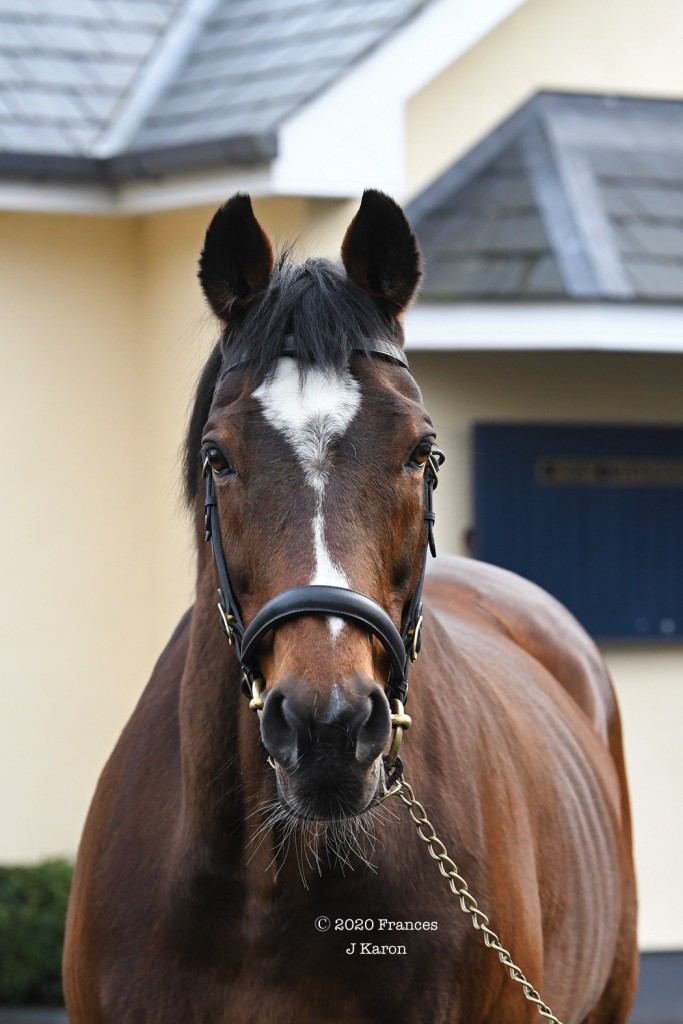 The stallion's death at the age of 23 on July 10th came as a shock, but although he is no longer among us, his influence is so deeply rooted that he will always, always be with us. He meant so many things in so many ways to so many people…as a racehorse, as a sire, as an overall pedigree influence, but he was also a horse who drew regular folks of all kinds to Fethard just so they could set eyes on him.
Sired by the premier stallion of his time — Coolmore's Sadler's Wells (Northern Dancer), who got 294 black-type winners, or 13% of his foals — and the third foal out of the Arc-winning mare Urban Sea (Miswaki), Galileo was so embarrassingly well-bred that for him to be anything short of absolute greatness would have been a failure. But few of the ones bred to be as great as he was make good on that promise, and this includes his three full siblings, even though they were good ones: multiple G1SW Black Sam Bellamy and G3SW All Too Beautiful, who was placed in the Oaks.
His younger Cape Cross half-brother Sea the Stars, one of six GSWs produced from Urban Sea, was also pretty great, and the more successful racehorse of the two as far as G1 wins go, with a tally of eight wins from nine starts including six G1s: the Derby, 2000 Guineas, Arc, Juddmonte International, Irish Champion, and Coral Eclipse. Sea the Stars is a top sire, too, but Galileo is…Galileo.
Co-bred in Ireland, where he was foaled on March 30th, 1998, by David Tsui and Coolmore entity Orpendale, Galileo was trained by Aidan O'Brien at Ballydoyle, from where Vincent O'Brien had trained Sadler's Wells, and he debuted as a 2yo at Leopardstown on October 28, 2000. The going was heavy, and in the field of 16, he and Mick Kinane were ahead by 14 lengths at the end of the mile, in the colors of Mrs. John Magnier. (He later ran with Michael Tabor as co-owner.)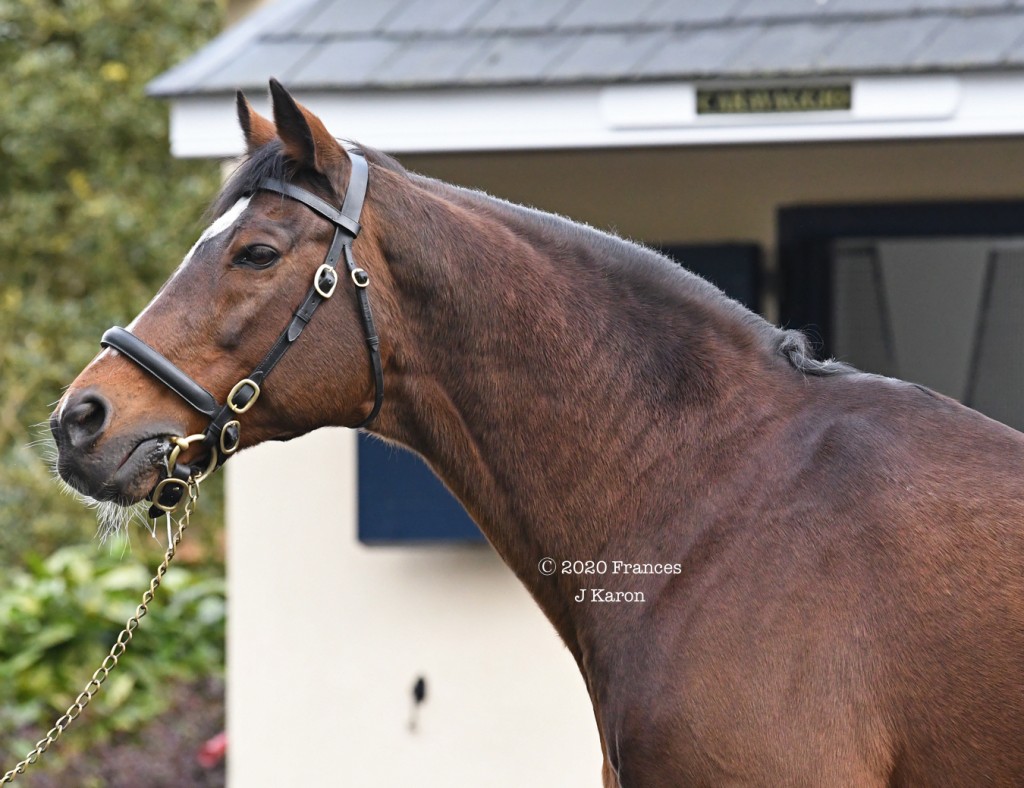 The maiden race was his only start at two. At three, he won the 10-furlong Listed Ballysax at Leopardstown and the 10-furlong G3 Derrinstown Stud Derby Trial (Seamie Heffernan up, the only time he was not ridden by Kinane) before pulling off the Derby double: at Epsom on June 9th and at the Curragh, on a yielding course, on July 1st. At the end of July, he faced older horses and won the G1 King George & Queen Elizabeth by two lengths over 5yo Fantastic Light (Rahy), who defeated him by a head in their next meeting, the Irish Champion at Leopardstown in September.
Galileo's final career start came at Belmont Park in the U.S., where he didn't take well to the dirt and ran sixth of 13 in Tiznow's first Breeders' Cup Classic. Galileo was then retired to Coolmore for an introductory fee of 50,000 Irish pounds. (His stud fee trajectory from there was €60,000, €40,000, €37,500, €150,000, and from 2008 onwards, private, but it was no secret that he was the most expensive stallion in the world.)
He sired two Classic winners (Nightime, Irish 1,000 Guineas; Sixties Icon, St Leger) and a Breeders' Cup Turf winner (Red Rocks) in his first crop, foals of 2003. His current 3yos include a pair of Classic winners: Empress Josephine (Irish 1,000 Guineas) and Joan of Arc (Prix de Diane). In 16 crops of 3yos, Galileo's progeny have won three 2,000 Guineas, four 1,000 Guineas, five Epsom Derbys, four Epsom Oaks, three St Legers, four Irish 2,000 Guineas, seven Irish 1,000 Guineas, six Irish Derbys, two Irish Oaks, seven Irish St Legers (which is not considered a Classic race, however), one Poule d'Essai des Poulains, one Poule d'Essai des Pouliches, one Prix du Jockey Club, two Prix de Dianes, and a Derby Italiano. Plus two Arcs, five Breeders' Cups…I could go on but there's really not much more of a point to make from here.
He was the leading sire in Ireland in 2008, 2010, 2011, 2012, 2013, 2014, 2015, 2016, 2017, 2018, 2019, and 2020, and occupied that position in England in four of those same years. Of Galileo's 338 black-type winners (11% to foals) through July 10th — this with two crops yet of racing age and one more in utero, so there will be 20 crops when all is said and done — 92 are Group/Grade 1 winners, counting Bolshoi Ballet, who won the Belmont Derby hours after his sire's passing; 39 are G2SWs; and 90 G3SWs.
His daughters have produced 206 stakes winners, of which 31 are G1SWs, 31 G2SWs, and 47 G3SWs. In 2020, for the first of what will undoubtedly be many times, Galileo headed the broodmare sires' table in Ireland.
Twenty unique sons of Galileo have sired 87 G1SWs among them, most recently Snow Lantern (Frankel) on the day her grandsire died – Frankel by the way has two Derby winners this year, Adayar in England and Hurricane Lane in Ireland –and Galileo is already on the board as a grandsire of sires with 2021 2,000 Guineas winner Poetic Flare (by Dawn Approach, by New Approach), one of three G1SWs sired by a Galileo grandson. Poetic Flare comes from a long uninterrupted line of Classic winners: sire Dawn Approach (2,000 Guineas), grandsire New Approach (Derby), great-grandsire Galileo (Derby, Irish Derby), great-great grandsire Sadler's Wells (Irish 2,000 Guineas), and great-great-great grandsire Northern Dancer (Kentucky Derby). Let that sink in.
Poetic Flare's stablemate in the Jim Bolger yard, 2021 Irish 2,000 Guineas winner Mac Swiney, is inbred 2×3 to Galileo — he's by New Approach out of a mare by Teofilo.
I don't imagine that anyone who visited him at Coolmore didn't feel a similar rush of emotion that I did when he was led, ears up, out of his box, which had housed Danehill and Be My Guest before him, but it was just another day in the life for Galileo. He was 22 that day, certainly not a youngster, showing some age and with a notable scar on his underside from 2008 colic surgery, but in good shape, well-loved and treated like the king he was, with a padlock on his door as an added layer of safety. It was January, so he had a bit of a winter coat, and when I stood at his shoulder and scratched his neck with both of my hands, he drooled. If the moment could have been any more special and endearing than that, I can't think how.
Thanks for everything, Galileo.