By Sid Fernando
Horses like Curlin and Street Sense have been getting the lion's share of attention recently for their successes with Bernardini mares, and results from this past weekend only reinforced this notion. Now four, Maxfield (Street Sense from Velvety, by Bernardini), a 2-year-old Grade 1 winner, won the G3 Mineshaft at Fair Grounds Saturday to remain undefeated in five starts, and 3-year-old filly Clairiere (Curlin from Cavorting, by Bernardini) won the G2 Rachel Alexandra at the same track on the same day.
Street Sense also has multiple Grade 3 winner Shared Sense and a bunch of promising young horses bred the same way, while Curlin last year was represented by G1 Coaching Club American Oaks winner Paris Lights, 2-year-old Listed winner Pico d'Oro, and 2019 G2 Black-Eyed Susan winner Point of Honor on the cross.
Bernardini (A.P. Indy), an exceptional sire of mares, particularly for his age, altogether is represented by 45 black-type winners, 11 of them at Grade 1 level.
Only one sire, however, has multiple Grade 1 winners from Bernardini mares, and that's Lane's End's young horse Liam's Map (Unbridled's Song), who through 2020 was represented by only two crops of racing age and so far is the sire of three Grade 1 winners, two of them from Bernardini mares.
In fact, Liam's Map leads all North American-based third-crop sires of 2021 by Grade 1 winners in the Northern Hemisphere with three, which puts him ahead of American Pharoah (2), Daredevil (2), Constitution (1), Palace Malice (1), Honor Code (1), and Mr. Speaker (1), which is quite a feat.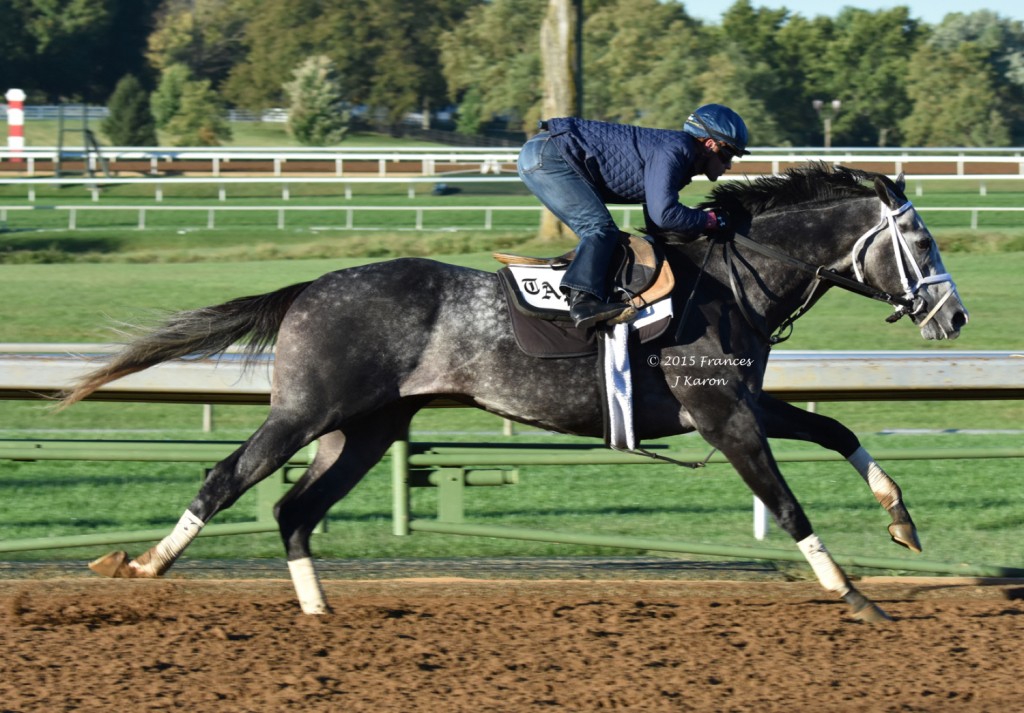 Liam's Map, who stands for $30,000 and is one of Unbridled's Song's last sons at stud — with the death of Arrogate, he's also his sire's last long-term hope for a top sire — is represented by seven black type winners. His most recent this year is Colonel Liam, who won the $1 million G1 Pegasus World Cup Turf Invitational over 9 1/2 furlongs at Gulfstream on Jan. 23.
Bred by Phillips Racing Partnership at Darby Dan (John Phillips), Colonel Liam is out of the unraced Bernardini mare Amazement, who traces in tail-female to the influential Swaps mare Soaring, who was bred by Phillips's grandparents and Darby Dan founders Mr. and Mrs. John W. Galbreath. This makes Colonel Liam a seventh-generation Darby Dan-bred product.
Darby Dan sold Colonel Liam for $50,000 at Keeneland September, but the next year the colt was pinhooked for $1.2 million by Wavertree at OBS April.
Liam's Map's other top-level winner from a Bernardini mare is Wicked Whisper, who was bred by Siena Farms from the unplaced Zayanna. Wicked Whisper sold for $500,000 at Keeneland September, and she won G1 Frizette at Belmont at two over a mile on dirt.
This developing nick between Liam's Map and Bernardini — and even with A.P. Indy, as he also one black type winner from a daughter of that outstanding sire — is interesting, because Unbridled's Song never got a Grade 1 winner on the cross, though he did sire three black type winners from 30 foals, a 10% clip. His best from an A.P. Indy mare, however, was Grade 3 winner Prime Attraction.
So far, Liam's Map has one black type winner from three foals of racing age from A.P. Indy mares, and two Grade 1 winners from nine foals of racing age from Bernardini mares, suggesting that he appreciates this overall cross very much more than his sire did, particularly with Bernardini.
This link, in fact, could be one lifeline that he needs to keep his sire line vibrant going forward.