By Frances J. Karon
Four years may have gone by, but I remember it as if it were yesterday, the afternoon I lingered at Lane's End Farm after looking at some of their stallions. It was turnout time for A.P. Indy and the others, and I thought it would be great to get some photos of the stallion walking to his pasture and dropping his old head to graze.
It was February, so A.P. Indy was wearing a coat. Green, in contrast with the dull, mostly yellow tone of the winter grass, and blue. Everything — the metal of the chain, his coat, his joints — snapped and rustled as he walked quickly, impatiently stabbing his hooves at the ground, barely able to contain himself at the end of longtime groom Asa Haley's shank. When they got to his paddock and Haley let Indy go, time was all but erased. The old stallion approached his waterer in a measured canter, then as if a gate bell had gone off, sprung away like a shot, at full speed. He ran and ran and ran; he bucked. Twenty-seven years old.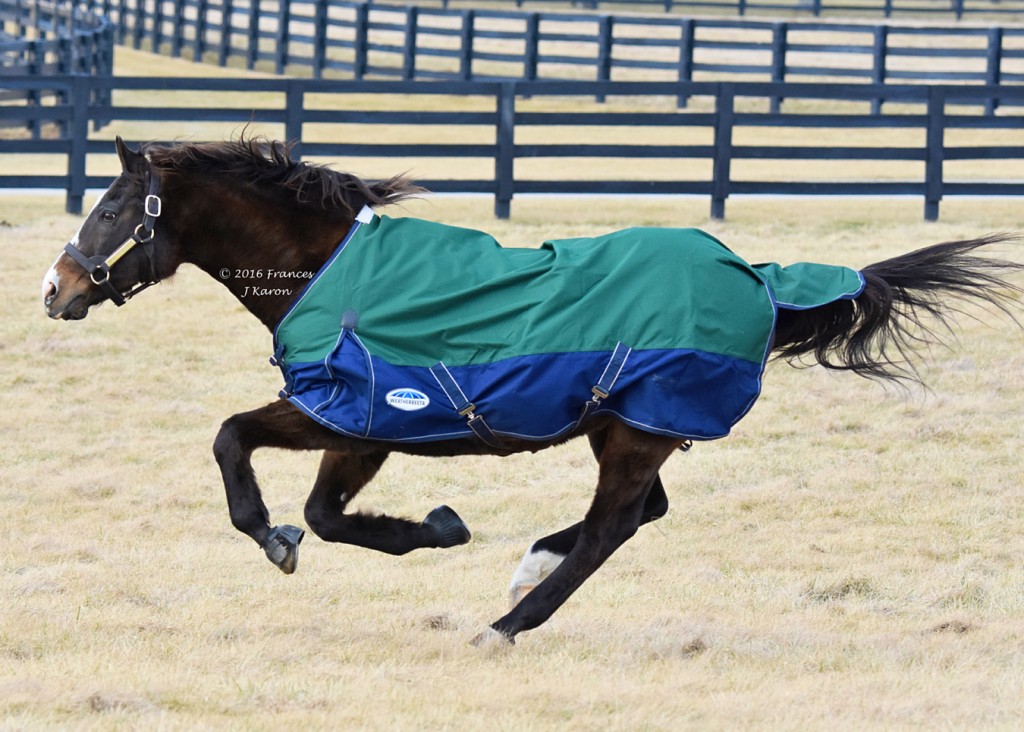 Haley stayed to watch. "He does this every day," he said. You could tell that he would never tire of the sight, that Haley would never not pause to take it in. Bill Sellers, assistant stallion manager at Lane's End, joked about clocking A.P. Indy's paddock breeze. The horse did eventually settle down to graze, leaving everyone, even those for whom it was a regular occurrence, with a smile at the thought of him running simply because it was in his blood and something he loved to do.
As the years came and went it seemed unfathomable that A.P. Indy was mortal, until last week when, at the grand old age of 31, he passed away in the stall he had called home for 27 years.
I wrote a comprehensive article in 2016 on A.P. Indy's influence, with quotes from numerous people involved with him, including co-breeder Will Farish and jockey Eddie Delahoussaye. It encompasses details of his life from his early days at Lane's End, where he "had presence about him from birth," according to Callan Strouss, who is now manager of Lane's End-Oak Tree division but was Lane's End's broodmare manager when A.P. Indy was foaled; his $2.9 million sale at Keeneland's July auction…"he was just a beautifully balanced, lovely colt from the very beginning, and we were very, very impressed with him," Farish told me; and his racing and stud careers. The article was published North American Trainer, of which I was editor at the time, and it can be read here.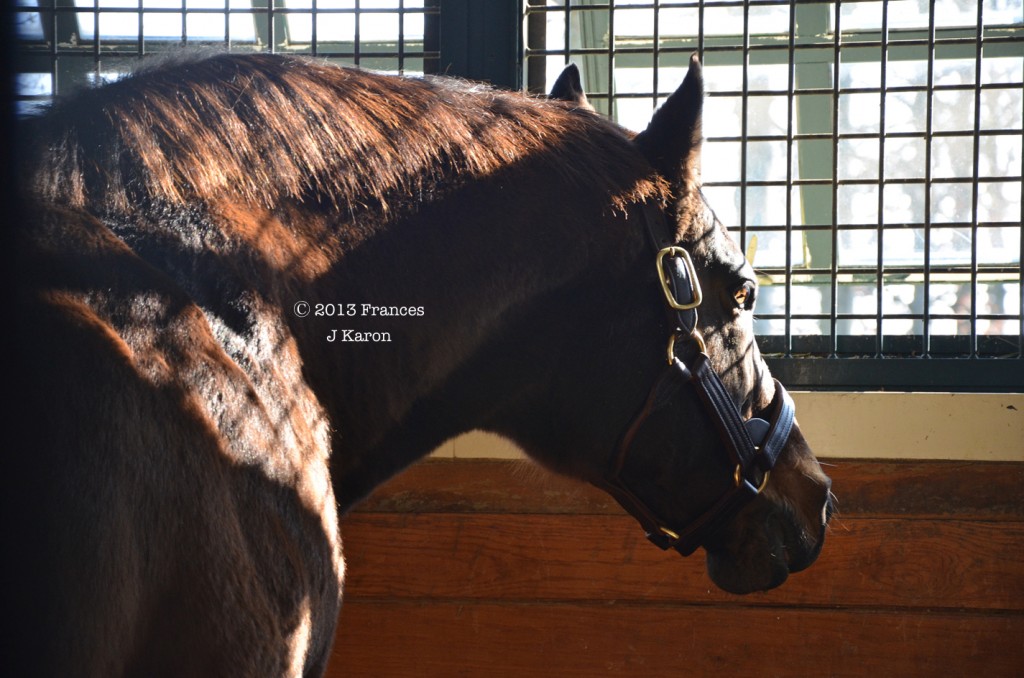 A.P. Indy was pensioned in 2011, the same year that his last foals were born, so the statistics of his stud career have been set for some time now. Here are the numbers:
1,224 foals
947 starters (77% to foals)
693 winners (57%)
156 black-type winners (13%)
He has 30 individual sons who have sired Grade or Group 1 winners in 11 countries, and among his paternal grandsons are Tapit (by Pulpit), all of which means that A.P. Indy's influence on the breed is both far from over and too deep to define.
The book is still open on his broodmare sire stats; to date, the figures are:
582 producing daughters
3,955 foals of racing age
2,879 starters (73%)
2,001 winners (51%)
213 black-type winners (5%)
However, A.P. Indy's importance cannot be quantified in numbers, in black and white, in the ever-growing amount of Eclipse Awards bestowed upon champions who trace to him, or in a tangible expression of what he meant to those of us who love horses and horse racing. The ripple effect emanating from him will be felt for as many generations as there are Thoroughbred racehorses, and those of us who have enjoying watching A.P. Indy's descendants race understand why a horse who was naturally driven to run as much as he was was such a gift to the breed.