By Frances J. Karon
This year is looking like an excellent one for North American-based first-crop sires, with five stallions already registering at least one GSW in North America and/or Europe*. Ashford's American Pharoah (Pioneerof the Nile), who narrowly heads the TDN Leading First Crop Sire list by earnings (as well as overall SWs, with four, tied with Spendthrift's Race Day; stakes horses, with nine; and individual winners, with 16, which includes one from today that I've added to the tally), and WinStar's Constitution (Tapit; second) have had three individual GSWs apiece, while Lane's End's Liam's Map (Unbridled's Song; fourth) has two G1SWs. Three Chimneys' Palace Malice (Curlin) and Airdrie's Summer Front (War Front) round out the list with one GSW each.
Hitting early, even with GSWs, is not necessarily a guarantee of lasting success, but consider that in the past 10 years, going back to 2010, only one freshman sire has finished the season with more GSWs than American Pharoah and Constitution currently have. This was Bernardini, with four GSWs — A Z Warrior-G1; Biondetti-G1; To Honor and Serve-G2; and Theyskens' Theory-G3 — at the close of 2010, and sitting at 71 SWs to date, he's not done too badly for himself in his 10 crops of racing age.
The only sires within the 10-year timeframe to get three GSWs among their first 2yos are Scat Daddy, Uncle Mo, and Congrats, with the far less notable Spring At Last being the fourth. Among the stallions with less? Quality Road and Union Rags with two; and Hard Spun, Into Mischief (who had a small first crop of 42 foals), Pioneerof the Nile, Street Sense, and War Front, all at one.
Many stallions peak with their first crops, when they receive the greatest amount of support from breeders and buyers at sales, but horses like American Pharoah and Constitution should not fall into that category. At auction, as in every capacity, American Pharoah has been consistently strong from the beginning, while, with one major 2019 yearling sale — Fasig-Tipton October — still to go, Constitution's 2018 crop has outperformed last year's yearlings by an average of $25,000 more, at just shy of $95,000 for 54 sold, which bodes well for his 2020 2yo crop.
In his own way, Liam's Map has pulled off a noteworthy feat. His sire Unbridled's Song has struggled to found a male line, but the tide may be turning. In 2013, Dunkirk, whose Havana won the G1 Champagne, became Unbridled's Song's first son to lead the first-crop list at season's end, and last year saw Cross Traffic, sire of champion 2yo filly Jaywalk — a two-time G1SW — at the top of the list. Though not at the head of the freshman list, Liam's Map has already established himself as the second (tied with Even the Score and Rockport Harbor) most accomplished son of Unbridled's Song in terms of North American and/or European G1SWs from all their crops, with only First Defence, at three G1SWs, ahead of him. All this very early on from a horse who didn't run at two, won only a minor black-type race at three — and this in mid-December — and didn't become a G1SW until his 4yo season. If you have a stake in Liam's Map, you have to be feeling pretty good about him right about now.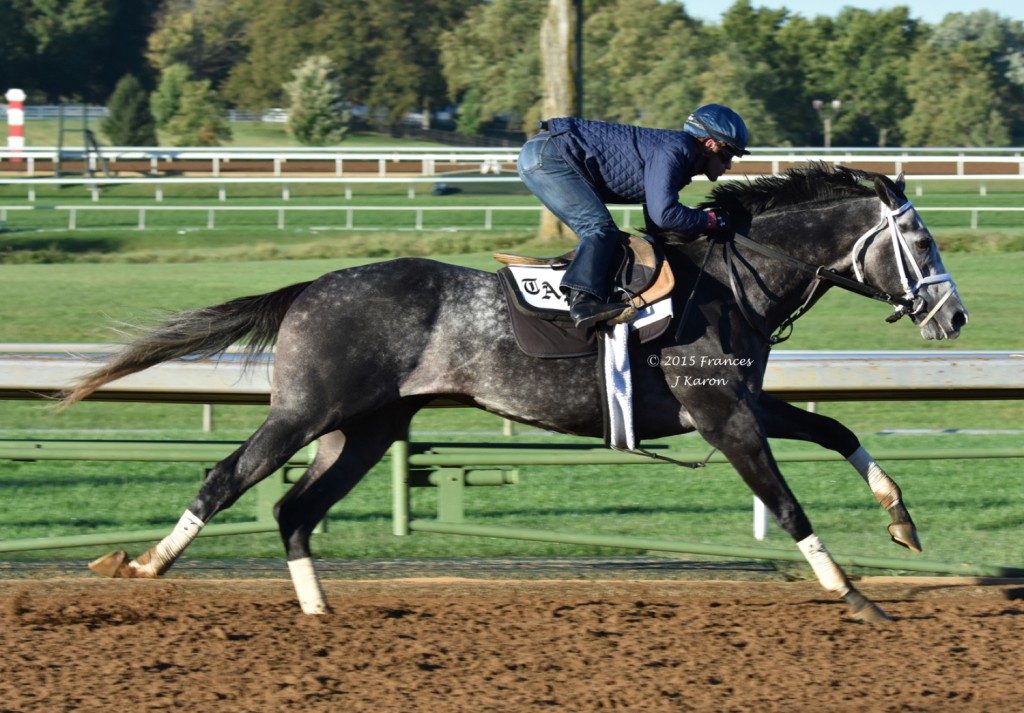 The title race is tight, separated by less than $10,000 as of October 16th, between American Pharoah, a number of whose winners have come in Europe, where the purses are smaller, and Constitution, who like Liam's Map didn't race at two, but who won a G1 early in his 3yo season. With the valuable Breeders' Cup races looming, the 2019 crown is still up for grabs; a good Breeders' Cup showing by progeny of American Pharoah, Constitution, or Liam's Map is likely to settle the year-end honors.
But whatever happens with the title, the 2019 crop of freshman sires is giving every indication that it will produce more than one important stallion.
*Eight European-based freshman sires have sired one or more GSW, led by Coolmore's Gleaneagles (Galileo) and Whitsbury Manor's Due Diligence (War Front) with two each.