By Frances J. Karon
It is true that Galileo, Frankel, Dubawi, and co. take up most of the headlines in European racing, but Cheveley Park Stud's 26-year-old Pivotal still knows how to grab a few headlines of his own. In some direct capacity, Pivotal featured prominently — either as sire, broodmare sire, or sire of the sire — in the pedigrees of five of the 29 individual winners at the Royal Ascot meeting.
Addeybb (dam by Kingmambo), a five-year-old Group 2 winner, won the Listed Wolferton Stakes on the meet's opening day. He's one of 149 stakes winners (8% to foals) sired by Pivotal, which includes 84 Group or Graded winners: 30 G1SWs, 14 G2SWs, and 40 G3SWs.
Soon, Pivotal will be represented by 100 stakes winners as a broodmare sire. He's at 92 now, and his importance in that position of pedigrees was evident at Royal Ascot with Advertise (by Showcasing), winner of the G1 Commonwealth Cup; Raffle Prize (Slade Power), first in the G2 Queen Mary; and G2 Hardwicke winner Defoe (Dalakhani). Looking beyond Royal Ascot, Pivotal is damsire of 2019 English and Irish 1000 Guineas winner Hermosa (Galileo).
Farhh, a multiple Group 1-winning son of Pivotal standing at Dalham Hall Stud, is the sire of eight-furlong G2 Duke of Cambridge winner Move Swiftly (dam by Bertolini). Additionally, his son Dee Ex Bee (Seeking the Gold) placed second in the G1 Ascot Gold Cup, at a distance of two miles and four furlongs.
Farhh is just one of 10 sons of Pivotal to have sired at least one Group/Graded stakes winner: Captain Rio, Excellent Art, Falco, Kyllachy (whose Sole Power won back-to-back King's Stand Stakes at Royal Ascot), Salto, and leading French sire Siyouni (whose three classic winners from just five crops of 3yos include Sottsass, in 2019) have each sired G1SWs; Farhh, whose Dee Ex Bee was second in last year's G1 Derby, and Buzzword have G2SWs; while Dragon Pulse and Windsor Knot have G3SWs. Lightning Spear, a G1 winner, has just completed his first season at stud, so there is every expectation that the Tweenhills stallion will add to his sire's tally of Group-siring sons.
A son of Polar Falcon (Nureyev), who was a G1SW over six furlongs and a G2SW over a mile before retiring to Cheveley Park Stud in Newmarket — where he lives in the box of 1893 Triple Crown winner Isinglass — and the Cozzene mare Fearless Revival, Pivotal was brilliant, a pure sprinter for his owner/breeder. He broke his maiden going six furlongs but was more of a five-furlong specialist, undefeated in all three starts at the shorter distance and one-for-three with the extra furlong. Pivotal won the G1 Nunthorpe, giving both his trainer Sir Mark Prescott and sire Polar Falcon a first career win at that level, and Royal Ascot's King's Stand, which was a Group 2 at the time.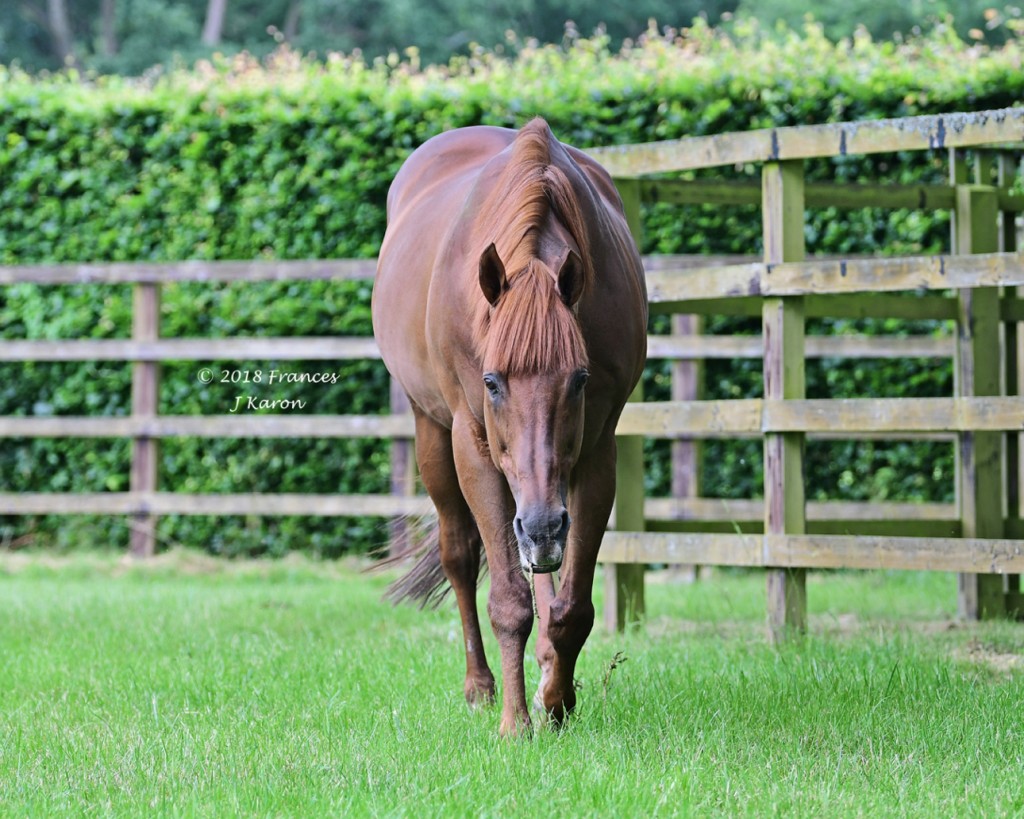 Despite such a strong inclination for the minimum distance on the racecourse, at stud, Pivotal is not typecast as a sire of sprinters. He has sired G1 winners from five furlongs (Kyllachy and Maarek) to 12 furlongs (Oaks and Irish Oaks winner Sariska; Deutsches Derby first Buzzword; and Avilius in Australia), with an 11-furlong German classic winner, too (Silvester Lady), and everything else in between. African Story (winner of the Dubai World Cup), Chorist, Farhh, Golden Apples, Halfway to Heaven, Izzi Top, Megahertz, Queen's Jewel, Siyarafina (in 2019) each won at least one G1 race over 10 furlongs. He also gets excellent milers, such as classic winners Falco, Halfway to Heaven, Noordhoek Flyer (in South Africa), and Saoire; Royal Ascot winners Excellent Art and Immortal Verse; and Lightning Spear, Peeress, and Talco.
Pivotal is the ultimate feather in the cap of an operation like Cheveley Park Stud, as a homebred by its own stallion and produced from a homebred mare, winner of a Group 1 in the stud's silks, retired to stand alongside his sire, and rewarding them year after year with quality horses. He covered mares for £6,000 during his first two seasons, dropping to £5,000 in his third through fifth years and peaking at £85,000. He remains an active stallion, and among the eight other active stallions currently at Cheveley Park are G1SWs Mayson (dam by Pivotal); Twilight Son (by pensioned CPS sire Kyllachy, by Pivotal); winner of Royal Ascot's G1 Diamond Jubilee; and Garswood (dam by Kyllachy).