By Frances J. Karon
You're unlikely to find an active stallion with more crops of racing age than Stormy Atlantic, whose 18th group of 2yos is now on the track while their sire spent the first half of the year conceiving his 21st crop, for the low stud fee of $10,000. (Awesome Again, Distorted Humor, and Tale of the Cat are fellow active horses with 18 crops.)
Last Saturday, El Tormenta became Stormy Atlantic's 107th stakes winner, and, a day later, Neptune's Storm earned his second career black-type win. Stormy Atlantic is now even with Tale of the Cat — an active stallion at Ashford who, like Stormy Atlantic is 25 years old — as the second most successful son of Storm Cat in terms of number of SWs, after the uncatchable Giant's Causeway (187 SWs).
That Stormy Atlantic has endured as long has he has, and in the competitive Kentucky market no less, while flashier, more accomplished sons of Storm Cat failed to establish a foothold is, at face value, a curiosity — and if this is ringing a bell, I wrote about a similar situation with Danzig's modest-raced son War Front on this site in February. Storm Cat sired 106 GSWs — a category into which Stormy Atlantic does not fall. The Arthur Appleton homebred raced once at two, an unplaced maiden special effort in September at Belmont when trained by Jimmy Croll, and once at three, when he ran second at Aqueduct from the Robert Camac barn. He broke his maiden going six furlongs on the inner at Aqueduct next January, after which he put whatever apparent soundness issues had plagued him behind him, starting at least once a month from January to September, and again in November and December. He put together a decent, if unremarkable, 4yo season, with six wins, a second, and a third from eight starts. His wins included black-type races at 5 1/2 and 6 furlongs: the Havre de Grace at Pimlico and the Damitrius at Delaware Park, where he also placed third in the Consent S. He was unplaced in his only attempt at Graded stakes company.
Appleton retired Stormy Atlantic to his Bridlewood Farm in Ocala, Florida, and kept him there for four seasons before he was moved to Hill 'n' Dale in Lexington in time for the 2003 season. His first crop included Atlantic Ocean, a G3SW at two, and later — after the switch to Kentucky — a second G3SW in Gators n Bears, and as the stallion bred more and better mares, he gradually built up a nice record that allowed him to keep his place in Kentucky. His first G1SW, Stormello, won at that level as a 2yo — two years younger than Stormy Atlantic had been when he won his first race. On the other end of that spectrum are horses such as Next Question, who didn't earn his first black-type — a G1 win — until he was four, and dual Breeders' Cup Turf Sprint-G1 winner Stormy Liberal, a first-time SW at the age of five. Get Stormy was also five when he earned the first two of his three G1 wins, while Stormy Lucy was six.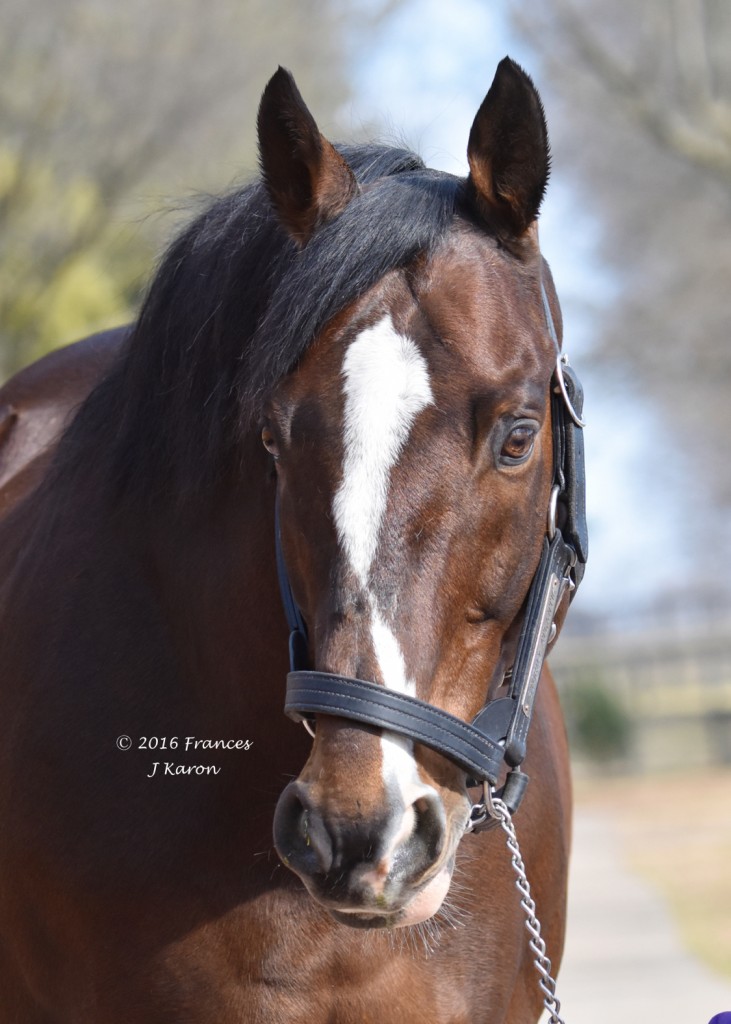 One wonders how much better Stormy Atlantic might have performed had he remained in training as an older horse — and had he been tried on the turf, the surface on which six of his seven G1SWs, and most of his GSWs, won at the highest level. (The other G1SW, Stormello, won his G1 on the all-weather and was a G2SW on the dirt.)
One strength Stormy Atlantic offers breeders is his female family, which is responsible for some of the best sires of our time. Dam Hail Atlantis (Seattle Slew), a G1SW, was produced from Flippers (Coastal), a daughter of Horse of the Year Moccasin (Nantallah). Moccasin was a full sister to Lt. Stevens (broodmare sire of Lear Fan and Alysheba) and Thong, out of Rough Shod II (Gold Bridge). Thong produced Special (Forli), the dam of Nureyev and granddam of Sadler's Wells, two legendary sons of Northern Dancer.
There are two reasons I'm bringing up Stormy Atlantic's tail-female line. First, because it's one of the best in the Stud Book (and, full disclosure, I'm a huge fan and wrote about it not long ago here in relation to Blame); and second, because both of his recent SWs are inbred to that family. El Tormenta, who won the G2 Connaught Cup at Woodbine, is out of a daughter of El Prado, a son of Sadler's Wells, while Neptune's Storm's broodmare sire Iffraaj is out of a Nureyev mare. The full siblings Moccasin and Thong are 4×6 in both of their pedigrees.
Stormy Atlantic has sired at least 16 SWs out of mares carrying strains of this female family. These are led by Get Stormy-G1, Reb-G2, Stormy Antartic-G2 — a G2SW in Italy and G3SW in Germany this year, meaning that three of Stormy Atlantic's four 2019 SWs are bred on this pattern — and G3SWs Ballagh Rocks, Go Noni Go, Mighty Caroline, and Shadowless.
If you're curious, the pattern is working the other way as well: two of Stormy Atlantic's four G1SWs as broodmare sire are full siblings Time Warp and Glorious Forever. The pair have duplications of the Rough Shod family at every turn — they are by Archipenko, whose sire Kingmambo was out of a Nureyev mare and whose second dam was Special, thus making Archipenko 4×2 to Rough Shod's granddaughter. Their dam Here to Eternity is out of a daughter of Lear Fan, whose broodmare sire Lt. Stevens was a full brother to Stormy Atlantic's third dam Moccasin and Special's dam Thong, and she traces directly Special on her female line. It may all sound a bit confusing, so to recap, Time Warp and Glorious Forever's sire, dam, and second dam each individually trace to members of the Rough Shod tribe both on top and bottom. Their breeder, Miss Kirsten Rausing of Lanwades Stud, was also behind the mating that produced SW Kinetica, a Stormy Atlantic filly whose fourth dam was Special.