By Jack Werk
My apologies for not posting on here for a while, but as many of you know, I took a trip Down Under to Oz – that's Australia, mate! – and I was on the road for most of the trip, without internet access. But what a trip it was! If you haven't been, get there ASAP. You won't be disappointed. It's one of the most beautiful places on earth, and horse racing is in the Aussies' blood.
My host was Andrew Reichard, publisher of Bluebloods, Australia's leading thoroughbred magazine, and a dear friend. Andrew, who hosted me several times in the 1990s, took me on a tour of the Hunter Valley this time, where we hit as many stud farms as we could in the limited time that I had – a week!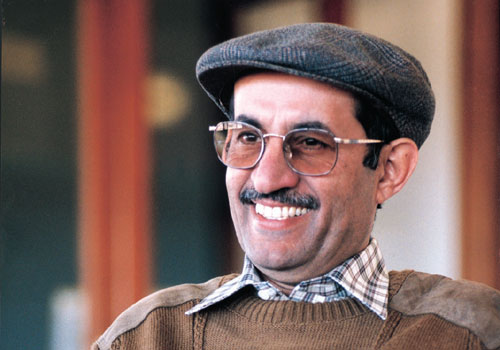 The horsemen in Australia are among the most sophisticated on the planet, and one of the sharpest I met was His Excellency Nasser Lootah, owner of the successful Emirates Park Stud. The stud has two divisions, in New South Wales and Victoria. I toured the Hunter Valley (NSW) farm where he stands 6 stallions and keeps most of his 300+ mares.
Among his stallions is the promising Danehill Group 1 winner Al Maher, the sire of 7 winners from his first crop of 2-year-olds, including 2 SWs. Al Maher has every right to become a top-notch stallion. His dam is a half-sister to Shantha's Choice – the dam of champion racehorse and sire Redoute's Choice, who is also by Danehill! What a pedigree! (If you didn't know it, the Aussies pronounce it Reedoot's Choice.)
His Excellency Lootah is a businessman from Dubai who has been breeding and racing in Australia since the mid-1980s. When he heard I was coming to Australia, he invited Andrew and me to lunch at his Sydney digs across from the Randwick racecourse. It was an afternoon I will not soon forget.
His Excellency has a personal chef that travels with him wherever he goes. And, what a chef he is! It was described as lunch. I'd describe it a feast. I can't remember the last time I had a meal that good. His Excellency's chef prepared five main courses, 3 fish dishes made from 3 different types of fish, plus chicken and a lamb curry to die for.
His Excellency Lootah was a gracious host and is – and I say this as a compliment – a pedigree guru in his own right! Listening to him rattle off pedigrees, the SWs he's bred, the races they've won, nicks that work, the Rasmussen Factor, etc. I was about to offer him a job on the spot! We got along so well that he invited us back for dinner the following night! (Mama Mia, I was worried whether or not I'd be able to buckle my seat belt on the return flight if I accepted, but stomach said Yes!)

His Excellency Lootah's operation is run by Dr. Shalabh Sahu, a native of India and a good friend of Andrew's. Dr. Sahu was with us at both our lunch and dinner. I can tell you that he is as sharp as a tack himself. His job, besides overseeing the operation, is to make His Excellency Lootah's vision a reality. Dr. Sahu handles all purchases, and he has the trust of his boss, who spends a lot of his time studying pedigrees and watching the racing channel.
During my visits, I discovered that His Excellency is a heavy user of eNicks.com and an avid reader of this blog! In fact, during dinner, he disappeared from the table and we discovered him at the computer running eNicks!
For sure – it's a small world. The last thing I had expected when I departed for Australia would be dining with His Excellency and discussing my story about Recoleta (Click here to read). But that's exactly what we did over long-grain basmati rice and savory lamb curry!